ABOUT US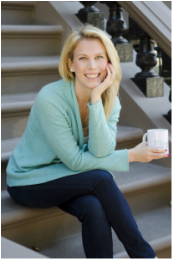 Mamas, Families, Colleagues, Friends,
Thank you for joining us here. I started Mommy Interrupted in 2014 shortly after the loss of my daughter, Olivia, to unexplained stillbirth. Like most parents who suffer an unexplained late-term loss, I was shocked to learn that a perfectly healthy, low-risk pregnancy can end at any time, without warning, and without explanation. I came to learn that 1 in 160 pregnancies end in stillbirth in the U.S. today, and that approximately 30-50% of reported cases go unexplained by modern medicine. Alarming, right?
Even more shocking to me than the loss statistics - which of course increase to more than 1 in 4 women when accounting for miscarriage and neonatal loss - was that absolutely no protocols for support exist after a woman suffers pregnancy or infant loss, and little research is conducted to prevent it. You can read more about the gaps in care and the challenges we face
here
.
Mommy Interrupted exists to bridge some of these gaps. First and foremost, we are an awareness and advocacy community, striving to further the conversation about perinatal loss and make sure that discussions around women's health and maternal health are normalized rather than considered taboo. The truth is, once you start discussing these issues openly, it's hard to find a mom who hasn't been effected by some sort of perinatal complication, be it infertility, miscarriage, stillbirth, neonatal loss, postpartum depression, anxiety, OCD, or myriad others. Second, we act as a support network, providing opportunities for
peer-to-peer support
, curated
professional recommendations
, and materials for women and their
families
, friends and colleagues
to raise the standards of support. Lastly, we are
advocates of change
, working to improve the quality of maternal healthcare and support. And we are just getting started, so be sure to stay connected for more as we grow.
If you're here to seek resources following a loss, please let me extend my deepest empathy; take a look through our resources and feel free to reach out at any time. If you are here to learn more about how you can support a loved one suffering a loss, thank you for your thoughtfulness and willingness to open your heart. This is not easy, and we hope our resources help guide you. If you are a healthcare provider interested in improving the standards and quality of maternal care and support, please
email us
to find out more about the Mommy Interrupted Alliance.
Wishing you peace, patience, and lots of love,
Nicole & the team at Mommy Interrupted
---