STILLBIRTH & INFANT LOSS RESOURCES
Mommy Interrupted Peer-to-Peer Support

While professional resources are often critical, sometimes there's nothing quite like connecting with another parent who has experienced a similar loss to bring comfort, validate your emotions (and sanity!) and offer hope for the future.

Sign up

if you're interested in the Mommy Interrupted Peer-to-Peer support program, whether you're looking to connect with another parent in your area or just over email or phone.

---

Sands Stillbirth & Neonatal Death Charity (UK)

Sands is an organization with services the UK and Australia, but their online resources are priceless and can be accessed worldwide. Not only does Sands provide online guides for bereaved families, they have a 24/7 helpline for anyone needing to talk, and they do incredible work to promote research and awareness.

www.uk-sands.orgWhat we love:

(1) the

Bereavement Support Pack

provides information and guidance for the critical hours and days after a baby has passed away, when parents have to make confusing and often traumatic decisions; (2) the

Supporting Others

section guides family, friends, and medical professionals through "best practices" for support, and includes details on how to support siblings effected by the loss; (3) informative and encouraging

research

efforts.

---

Share Pregnancy & Infant Loss Support, Inc.

Share is a national (US) organization that provides information, support, and educational tools for those touched by the loss of a baby through pregnancy loss, stillbirth, or neonatal loss. For more, visit:

www.nationalshare.orgWhat we love:

(1) the beautiful and compelling

video

on Share's website featuring families speaking about their loss; (2) Share's list of support group

resources state-by-state

(or you can apply to start your own!); (3) the incredible education for medical professionals given by Share representatives across the country to teach "Compassionate Caregiving."

For more information, visit their website and follow them on Facebook and Twitter.

---

---

PROFESSIONAL SUPPORT

Note that some of our professional referrals - including Dr. Jessica Zucker and Dr. Joann Paley Galst - have personal experience with pregnancy loss and related concerns, so they bring a unique perspective to their clinical practice. Many women find extreme comfort speaking to professionals who intimately understand their journey through loss, and we can't recommend these professionals highly enough.

Dr. Jessica Zucker

Psy.D. is a clinical psychologist based in Los Angeles, California specializing in women's reproductive and maternal mental health, with an international public health background. Dr. Zucker runs a full-time private practice in Los Angeles, CA and she contributes to myriad publications, including: The New York Times, The Washington Post, BuzzFeed, Glamour, Medium, Modern Loss, Every Mother Counts, Goop, Brain, Child Magazine, among others. Dr. Zucker launched a line of pregnancy loss support cards in 2014. Find out more at

drjessicazucker.com

.

---

Dr. Joann Paley Galst

, Ph.D. is a cognitive-behavioral psychologist based in New York City specializing in depression, anxiety, OCD, panic disorder, loss, grief, post-traumatic stress disorder, and other challenges arising from transitional periods. Dr. Galst's subspecialty is in reproductive health, including infertility, pregnancy loss, pregnancy after loss and/or infertility, postpartum depression, and more. Dr. Galst combines a cognitive-behavioral and mind-body approach. Find out more at

womensmentalhealthconsortium.net/galst

.

---

MASSACHUSETTS

Andrea Werner Insoft

, LICSW works with individuals and couples facing a variety of challenges using a holistic approach to guide clients through the depths of loss and grief to healing. Andrea is based in Newton, MA.

Find out more at awinsoft.info.

---

Deborah Issokson

, Psy.D. has offices in Wellesley and Pembroke, Massachusetts and specializes in perinatal mental health, providing psychotherapy for women and their partners using a mind-body approach to wellness. Find out more at

reproheart.com

.

---

---

FOR DADS & PARTNERS

Sands Australia

Sands Australia publishes a helpful guide specifically for fathers experiencing loss:

sands.org.au/index.php/for-fathers

.

What we love:

(1) Sands addresses the need for dads to look after themselves, and stresses the importance of acknowledging and processing grief; (2) Sands addresses intimacy, and reminds dads that their partners may have different feelings toward sex following a loss, encouraging patience as the couple heals emotionally and physically; (3) Sands acknowledges that fathers are often tasked with telling family and friends the sad news after a child has died, and often has to make difficult decisions relating to burial and autopsy arrangements, encouraging dads to delegate tasks to family and friends whenever possible so that he can focus on himself and his partner.

---

Grieving Dads

is a book, blog, and community of grieving fathers. Started by a father named Kelly after the loss of two children, Grieving Dads seeks to provide resources and connection for fathers coping with loss. Find out more at

grievingdads.com

.

What we love:

(1) Grieving Dads offers support to fathers who have experienced loss, a critical resources as dads are often overlooked after pregnancy loss and are even more likely to suffer in silence; (2) Grieving Dads allows fathers to share their stories of loss anonymously - giving dads a safe space to share, receive support, and connect; (3) Kelly shares his own story and his reasons for starting Grieving Dads, offering insight into a father's grieving process, which is often misunderstood by others.

---

---

RETREATS & WELLNESS

Return to Zero Healing Center

Kiley Hanish launched Return To Zero Holistic Healing Retreats in 2014 to welcome mothers who have experienced pregnancy loss. The retreats allow women to come together in a nurturing environment where they can connect with their child, find community, and practice self-care. Visit the website for more information, upcoming retreat dates, and to read testimonials from mothers who have attended Kiley's retreats - they are truly life-changing! For more information, visit

www.returntozerohealingcenter.com

.

What we love:

(1) Kiley Hanish, a pioneer in the loss community, developed and runs the retreats. Drawing on her own experiences after losing her son Norbert who was stillborn in 2005, Kiley designed the retreats for women to connect with their children, to practice self-care, and to find community. Kiley's husband Sean wrote and directed the film

Return to Zero

, a huge step forward for stillbirth awareness; (2) Kiley's retreats focus on yoga, meditation, and connecting with nature, with your child, and with intention as you escape everyday distractions and focus on well-being. And delicious, nutritious meals are cooked by chefs, what a treat! (3) Enough cannot be said about finding and connecting with a group of women who have been through similar circumstances of loss - the bonds created at the retreat become true friendships, and outlets of support that extend far beyond the retreat weekend.

---

---

GRIEF RESOURCES

Refuge in Grief

Megan Devine is a clinical mental health therapist with a deeply personal connection to out-of-order grief. Megan created Refuge in Grief to address the true nature of grief and give readers validation, acknowledgement, and words to hold on to. Read more at

RefugeInGrief.com

.

What we love:

(1) Megan does not sugarcoat the grieving process, nor does she subscribe to the idea that grief has a timeline. Instead, Megan acknowledges how life-altering loss can be and her honesty is refreshing. There are no attempts to "fix" here, only support and validation; (2) Megan's 30-day 3-course on Writing Your Grief is a wonderful form of self-care and encourages a consistent form of reflection. Many parents often wish they'd written throughout their first year after loss, and this course is a great catalyst to help you do it, even if you're farther along in your grief journey; (3) Megan wrote a phenomenal

article

addressing ways in which family, friends and others can support a grieving friend, which we've included in our Family & Friends Guide. It covers all the bases and gives people tools for support.

---

Reconceiving Loss

is comprised of both a public forum for personal stories, artwork, and articles on the topic of baby loss, grief, and healing, and a private support center and workshop for individuals who have suffered infant or pregnancy loss. Find out more at

reconceivingloss.com

.

---
---
HOLIDAY SURVIVAL GUIDES

Halloween
For parents who have lost a child, being surrounded by imagery of death during the Halloween season can be jarring, and seeing children everywhere can be hard enough, but seeing them parade around in ghostly costumes can be too much to bear. Megan Devine of Refuge in Grief shares her experience with grief on Halloween in her article,
Halloween and Grief, When the Nightmare Is Real
. Our advice for your first Halloween after loss? Curl up with someone you love, do something that makes you laugh, and/or get out of town and pretend it's November 1!
---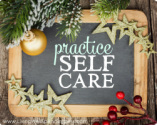 Holiday Survival Guides...2016 Guide Coming Soon!
For bereaved parents, December holidays can be a particularly painful time of year as your intense grief is juxtaposed with the themes of joy and merriment that characterize the season. In this guide, we've outlined some tips from specialists and parents alike to help you cope with the holiday madness. Breathe deep mamas! You've got this.
Stay tuned for the 2015-2016 Holiday Survival Guides coming soon!
---
---