Raising the Standards of Care - Mommy Interrupted Alliance 2017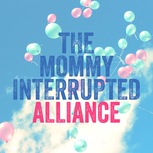 We are excited to build our pilot program to improve the standards of care during the perinatal period, ensuring families receive compassionate caregiving both during healthy pregnancies, and in times of trauma and loss. Thanks to Mommy Interrupted Alliance members, including the Massachusetts Department of Health, Massachusetts Center for Sudden Infant Death, Boston Public Health Commission, Perinatal Quality Collaborative, friends at City Hall, and more, we are working provide support to families, advocating for policy change, and raising standards of care.
​
Sign up
to find out more and see how you can get involved!
---
---
October 2017: Pregnancy & Infant Loss Awareness Month

Join the
awareness community
for news during Pregnancy & Infant Loss Awareness Month in October and
sign up
for updates on our 2017 awareness and advocacy campaign.
---
---
Peer-to-Peer Support Program

While professional resources are often critical, there's nothing quite like connecting with another parent who has experienced a similar loss to bring comfort, validate your emotions (and sanity!) and offer hope for the future.
​
Sign up
if you're interested in the Peer-to-Peer support program, whether you're looking to connect with another parent in your area or just over email or phone.
---